We should not always think about our house and our mode of living. We should always think about the earth we are living on. Think about nature before you buy something that heats the environment and causes global warming. I know nothing can be done individually but if everyone takes a little initiative in what is being used in our own home, a lot will get better. 
When you are creating modifications in your home and are ready enough to help mother nature, you must use materials which are eco-friendly and also suit your infrastructure. Not only this, there are eco-friendly materials as well as guard your house well. Can you guess what I am talking about?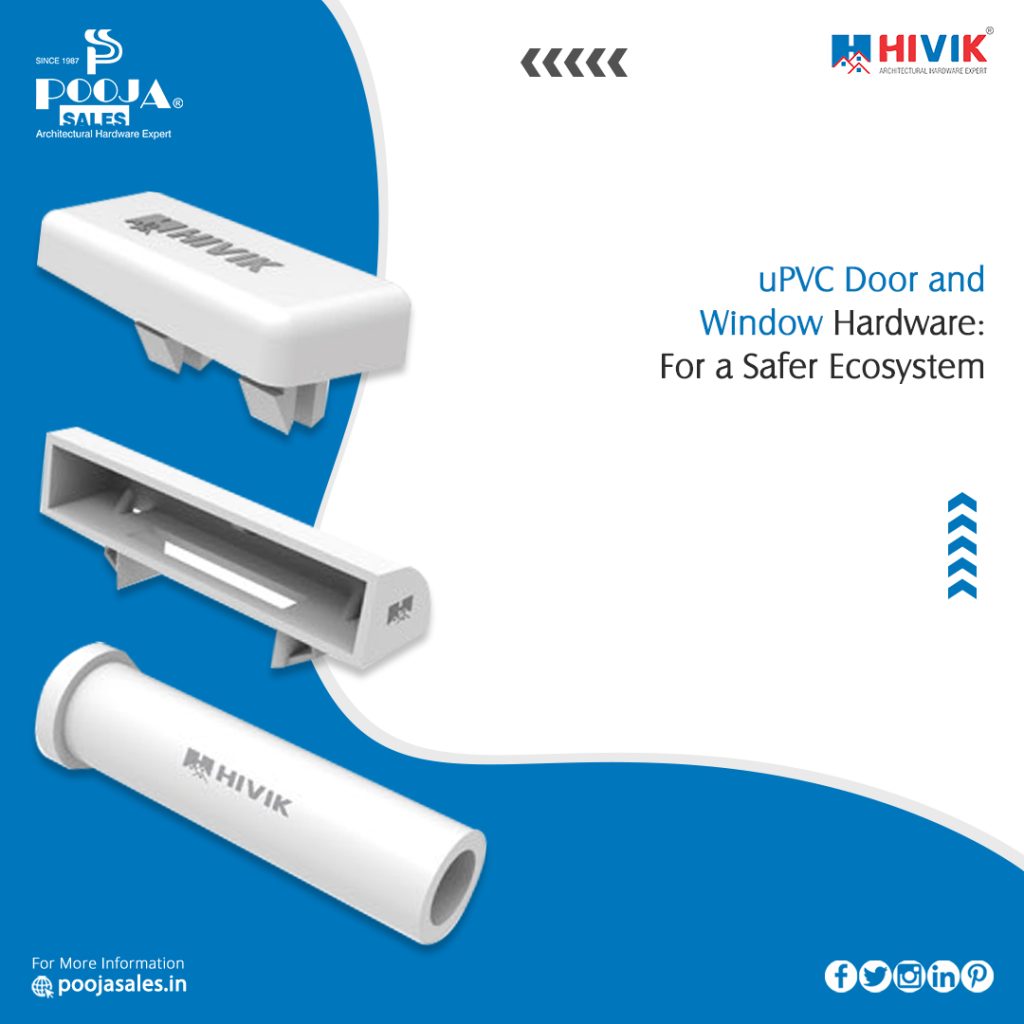 Why uPVC Door & Window Hardware: For a Safer Ecosystem?
uPVC door and windows hardware manufacture is done with high energy efficiency that helps to reduce the carbon emission. Not only this, they have double glazing which helps to keep the warm air inside and cool air outside the house. It is completely airtight and has a high insulating capacity. 
uPVC door and windows hardware manufacture is done with strict procedures. When such hard and fast rules are applied in manufacturing, there is a very minute chance of wastage of materials. Yes, it depends on manufacturer to manufacturer but in general, also, uPVC is processed at high levels leaving no loopholes for wastage. 
When life cycle assessment tests are done, uPVC has a good score in it. It can be 100% recycled and can be melted down at high pressure to reuse. It can be recycled again and again and does not harm the environment. 
uPVC has a great shelf life. If you are using it indoors, you are free from the stress of changing it for at least 2 to 3 decades. It does not let you think about itself all the time because once it is placed, it is not going anywhere for 25 to 30 years. 
Increased Durability of uPVC Material
It resists corrosion to a limit. It does not get old and sheds off its colour and strength. increased durability and thus, a reliable kind of material to be used in-house. So, do use uPVC door and windows hardware manufacture. 
Low Maintenance And Easy Cleaning
Taking into account the maintenance of the accessories being used, uPVC window accessories score more points. They are easy to maintain and clean. You just need a simple mixture of vinegar, soap and water to clean the surfaces of these window frames. 
Decreased Indoor Pollution 
Indoor pollution gets eliminated when you use uPVC material for doors and windows. It has no harmful chemicals because multiple products when used indoors release harmful chemicals that can harm your health. So you must use uPVC door and windows hardware manufacture at your home if you want yourself to be protected. 
They give you termite protection. So once you have used it, you do not have to take the stress about uPVC being eaten away. Once placed, you get free of all kinds of stress. It gives no shelter to termites. So uPVC is the right choice for you. 
There is no moisture damage. If uPVC door and windows hardware manufacture come in contact with water, it does not get rides. is also very less chance of corrosion. So it is the best eco-friendly material with good durability. Buy uPVC now and get everything sorted for yourself. 
Also Read: Is the Aluminum Window lock safe for your home and office?